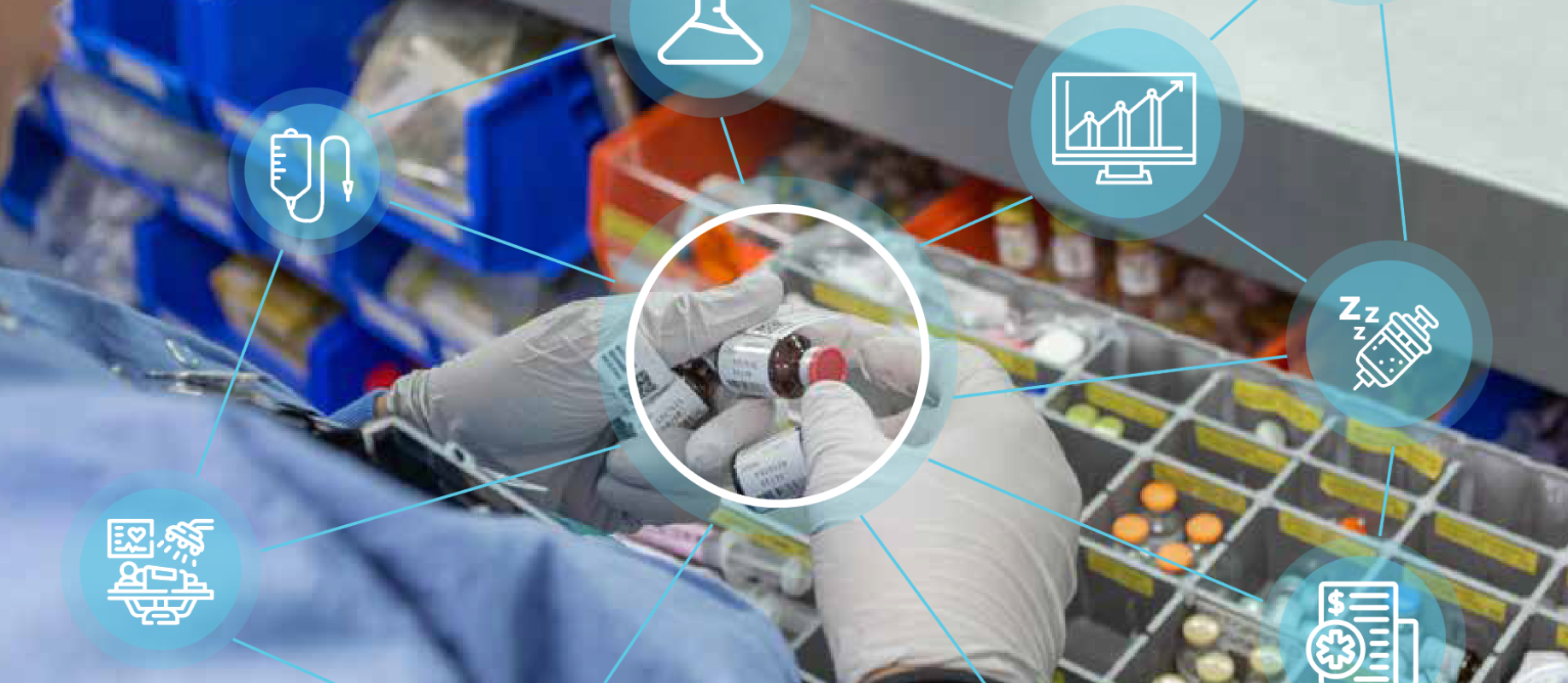 A new report from the ASHP Foundation explores the current and future use of radio-frequency identification (RFID) technology in medication-use systems. The report, Advancing Medication Safety Through Technology Innovations: Focus on Radio-Frequency Identification Technology, details factors that stimulate and hamper adoption of RFID technology in healthcare and pharmacy and the technology's potential impact on patient care.
The initiative aligns with the ASHP Innovation Center's mission to influence innovation and digital transformation in the safe and effective use of medicines through high-impact partnerships, education, advocacy, research, and entrepreneurship. The initiative is supported by the Foundation's corporate partner Fresenius Kabi.
"This first of its kind report leverages the insights of early adopters of RFID technology in medication-use systems and provides an overview of its potential to significantly enhance patient care," said Barbara Nussbaum, ASHP Foundation vice president of research and education. "Pharmacists are well positioned to lead the digital transformation of the healthcare system in a way that optimizes safety, outcomes, and value."
The report includes results from a survey and research panel to explore the experiences of ASHP members at various stages of adoption of RFID at their organizations. Forty percent of the survey respondents have implemented RFID, and 31% are beginning to explore its use. Interoperability with other systems, cost, and available technical support ranked highest among the factors most important to organizations as they evaluated RFID solutions.
Most of those surveyed plan to or are currently using the technology in the pharmacy department with limited expansion to other areas like the emergency department or operating rooms. The most common use of RFID technology is to manage code tray/code boxes. Eighty-four percent of survey respondents who have implemented RFID reported its use to review inventory content and track trays and boxes throughout the hospital. The least common use is to manage hazardous medications (2%), patient-specific medications (2%), and ambulatory medication adherence (1%), although respondents interested in implementing RFID noted these uses as opportunities.
The survey findings demonstrated the potential of RFID tags to improve steps in the medication review and distribution process. Automation of previously manual processes can enhance medication safety and allow pharmacists to devote more time to patient care activities. Survey respondents who implemented RFID reported improved inventory tracking (82%), increased availability of data to optimize kit or tray contents (73%), decreases in the number of expired medications (72%), and ease of managing drugs for recalls (64%) and during drug shortages (46%).
The report notes that raising awareness of RFID technology use in medication systems is likely a key factor to stimulating adoption. Less than half of the respondents who have implemented RFID indicated that they were either very or extremely knowledgeable about its potential uses. The report also points to key factors health systems should consider when evaluating RFID, including goals for its use, the impact on stakeholders in the health system, cost and capabilities of an analytic platform, staffing and training needs, and availability of vendor integration with existing technologies.
The report also outlines several factors necessary for RFID technology to gain traction in health systems. Development of a cost-effective industry standard for RFID tags, the expanded availability of products pre-tagged by pharmaceutical manufacturers, interoperability with automated dispensing machines and other technology, and demonstrated outcomes are all critical to broadening the adoption and innovations of RFID use.
About the ASHP Foundation
The ASHP Foundation was established in 1968 by ASHP as a nonprofit, tax-exempt organization. As the philanthropic arm of ASHP, the Foundation shares ASHP's vision that medication use will be optimal, safe, and effective for all people all of the time. Our mission is to support ASHP by advancing the professional practice of pharmacists and the pharmacy workforce by funding research and education that improves health outcomes through optimal, safe, and effective medication use. To learn more about the Foundation's programs, visit ashpfoundation.org.
Article reposted with permission from ASHP Foundation.