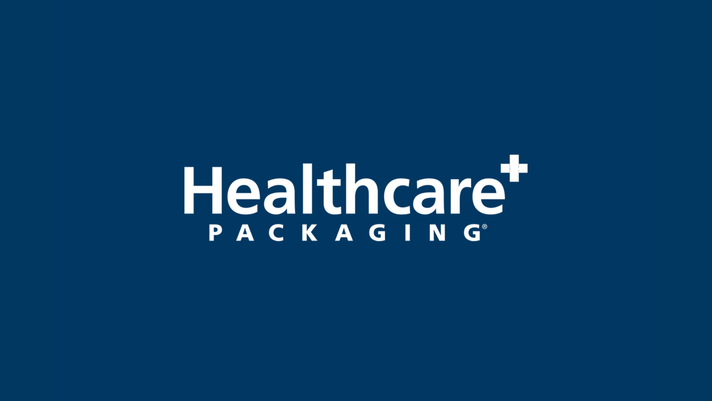 The U.S. Food and Drug Administration (FDA) put into effect the Drug Supply Chain Security Act (DSCSA), which was enacted by Congress in November of 2013, in order to outline the steps necessary for the industry to build an electronic, interoperable system by 2023 to identify and trace–through the packaging and homogenous cases of products–certain prescription drugs as they are distributed throughout the United States. This is meant to develop and enhance drug supply chain security and includes product tracing requirements which went into effect in 2015 for manufacturers, repackagers, wholesale distributors, and dispensers such as pharmacies.
The DSCSA requires that manufacturers and repackagers affix or imprint to each package and homogenous case of product a product identifier, which includes:
The product's standardized numerical identifier–composed of the National Drug Code (NDC) and a unique alphanumeric serial number
The lot number
The expiration date
This information must be included in a 2-dimensional (2D) data matrix barcode for packages and either a linear barcode or 2D matrix data barcode for homogenous cases which complies with current good manufacturing practice (cGMP).
GS1 US, a not-for-profit information standards organization, provides a system of standards for identifying products, locations, and logistic units, thus enabling manufacturers and repackagers to meet the DSCSA requirements. This allows pharmaceuticals in packages and homogenous cases to be tracked and traced from manufacturers to the receiving docks of healthcare providers at the unit of sale level. However, the management of medicines throughout hospitals—from receipt to administration, or at the unit of use level—is not within the scope of DSCSA.
GS1 US member company, Fresenius Kabi–a healthcare company that specializes in lifesaving medicines and technologies for infusion, transfusion and clinical nutrition–was approached three years ago by many of its customers (hospitals and pharmacies) about implementing RFID tracking on medication inventory, which they had been adding manually–a time-consuming and tedious process. Fresenius Kabi's customers had found RFID tracking to be more accurate than barcodes, allowing them to scan many drugs at once, more easily track expiry dates, and better maintain tighter inventory levels. Healthcare Packaging's two-part series on RFID implementation at Allegheny Health Network goes into further depth of the interest in RFID from a distributor perspective.
Implementing RFID
So, the company began research into RFID that took up the majority of a year. Considering the lack of mature RFID system vendors available, Fresenius Kabi turned to eAgile, a vendor that supplies both RFID-enabled labels and RFID equipment, and spent the next year on the initial equipment design and implementation. In early 2020, the company began implementation of its +RFID system at its Sweden facility, which Jeanne Sirovatka, senior director for packaging design and technical projects at Fresenius Kabi, as well as analytical chemist, explains ran into a few snags when the COVID-19 pandemic hit. Implementation was slowed as countries went into lockdown and the company could no longer send in its U.S. team that had conducted the research in person and resorted to using many virtual conferences instead. "Ultimately, we got it done and it all worked out, but I would have preferred not to do this during a pandemic," Sirovatka says. So, in the Fall of 2020, Fresenius Kabi became the first pharmaceutical manufacturer to embed medication identification data into an RFID tag, relying on GS1 Standards to permit full interoperability and compatibility.
In Fresenius Kabi's research, customers responded that they wanted the NDC, lot number, expiry date, and serial number provided in the RFID tags. The company has been using these tags on specified products, including glass and plastic vials and syringes, which were commonly tagged by its customers in anesthesia and similar fields.
Each RFID tag is embedded into the existing label so it can run on the company's existing packaging lines and this makes the process fairly invisible to the packaging line operators with no physical interaction at the packaging point. The tags are pre-encoded with the Global Trade Item Number (GTIN), and a unique serial number at the eAgile facility. They are encoded with the lot number and expiry date on the Fresenius Kabi packaging line via antennas that interact with the tags through radio frequency. Tags that are unreadable or with incorrect information encoded are rejected from the line.
The RFID antennas, interrogation equipment, and at some facilities the reject equipment (depending on the configuration of the line) were purchased primarily from eAgile. "This gives us a universal solution," says Sirovatka.
Pros and cons
While testing its RFID system on a syringe plant, Fresenius Kabi learned the hard way that the environment can interfere with the antennas, such as the placement of a metal ladder too close to the antenna, or the presence of water. "Subtleties like that in the environment really had a much greater effect on the equipment than anyone who is new to this technology would have expected," says Sirovatka.
Sirovatka also explains that with vial sizes and RFID reflectivity being unique and dependent on vial material, the RFID tag antenna must have the capability to be customized so that the tags have the signal strength required in the hospital systems.
In addition, with aggregation needs and cost of the RFID system, this solution is not meant to be a DSCSA replacement but rather an addition to 2D data matrix barcodes. This makes RFID tags an added layer of protection for pharmaceutical integrity for the sake of patients, while saving healthcare providers time and providing precise inventory control throughout hospitals.
Fresenius Kabi's customers have responded positively to +RFID, appreciating these pre-tagged, ready-to-read products that are of high quality and reliability. Gwen Volpe, director of medication technology for Fresenius Kabi and trained pharmacist, says, "Currently, RFID is in its infancy and gaining momentum in the United States. Eleven percent of hospitals are now using this technology and the numbers are growing every day."
Other benefits of using an RFID system include strengthening the DSCSA serialization regulations through the combination of the GTIN, serial number, and tag ID being embedded into the label, which further virtually eliminates the threat of counterfeiting.
In the event of a recall, the serialized RFID tags allow items to be identified and pinpointed down to the expiration date, and lot number, as well as other related manufacturing details. RFID-tagged medication can also reduce inadvertent entry error changes to a medication's product data at the hospital and other points along the supply chain.
GS1 US involvement
Using GS1 Standards makes the RFID tags readable anywhere, allowing the industry consistency and delivering on interoperability. "The vast majority of the vendors we asked were adamant that we follow GS1 Standards," says Volpe.
According to the company, "GS1 Standards enable any supply chain participant across the globe to read data with the proper RFID equipment, including hospitals and pharmacies that comprise Fresenius Kabi's primary customer base. By tagging each dose of medication, the healthcare provider and patient have an additional serialized measure of unique product identification." This further allows Fresenius Kabi the potential to work with all of their customers' RFID tracking system vendors, thus enabling the customers to choose the system that's right for them.
GS1 US played a supporting role throughout, beyond spreading the word about RFID benefits. They worked closely with Volpe, Sirovatka, and other Fresenius Kabi employees who were involved in creating the company's RFID system, +RFID, to publish a case study and create a white paper at the end of 2020, to help other companies embarking on the RFID path. GS1 US also provided its RFID specialist to guide and collaborate with Fresenius Kabi to confirm the company was taking the correct approach, consistent with GS1 Standards.
"GS1 US approached us about the case study to guide others who are going to be going down this path and we're happy to help. It's not always easy being the first, but you can use the experience to assist others as they join you. Using GS1 Standards ensures customers have a consistent experience with our pharmaceutical products and ensures the most important data attributes are always at our customers' fingertips," says Volpe.