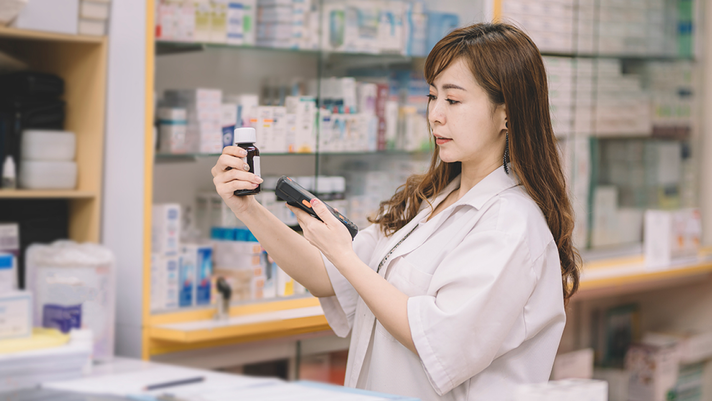 Over the past decade, healthcare organizations (HCOs) have relied on radio frequency identification (RFID) solutions to assist with patient identification and monitoring, as well as asset tracking. Pharmacy operations also see a benefit with the use of such technologies – RFID- based tracking methods have the potential to reduce medication errors, helping to promote patient safety.1 Yet, Matthew Farley, PharmD, Senior Manager, Medication Technology & Analytics, Fresenius Kabi, said many HCOs are not fully leveraging the power of RFID technology when it comes to medication management. They are held back by arduous manual tagging and data association processes needed to identify medications.
"RFID technology has the ability to improve workflows so we can better ensure those critical medications are in the right place at the right time," Farley explained. "Current RFID processes still require manual tagging. This is an extensive time commitment for pharmacy technicians and pharmacists because they need to make sure every RFID tag is appropriately associated with the medication – and that the lot number and expiration date are correctly entered into their systems. That can take up a lot of time."
When leading generic pharmaceutical manufacturers provide RFID-enabled products with vital medication-related data automatically embedded in the label of each dose, it eliminates the need for such time-consuming manual work, said Mike Axelsen, PharmD, Senior Manager, Medication Technology & Analytics, Fresenius Kabi. And when these manufacturers use a standard data format based on GS1 standards for RFID tags, any participant in the supply chain can read that data, which includes NDC number, lot number and expiration date.
"There are so many benefits to an open-source RFID system beyond keeping track of inventory," he said. "As a pharmacist, having manufacturer-enabled RFID-tagged medications that can be read by the system I already have saves me a lot of time. That's time I can now spend on enhancing clinical and patient care activities. It is also important to note that having automatic tag association also reduces the chance that a transcription error might occur during manual data entry, making it less likely a medication error might occur."
Farley added that the use of manufacturer-enabled RFID tagging at the dosage level can enhance several different pharmacy workflows, including administration practices and even narcotic tracking and control. As adoption of manufacturer-enabled RFID grows and pharmacy teams see the value, he said, there will likely be a variety of new and innovative ways the technology will be used to improve pharmacy operations and interoperability across the supply chain.
"Having this universal manufacturer-enabled tag using GS1 standards can give pharmacists peace of mind," he said. "These solutions have large potential to help with big problems our supply chain has around medication tracking, counterfeiting and even shortages. The power to overcome a variety of challenges organizations currently face with regards to medication management – helping them eliminate some of their daily frustrations can help all HCOs realize the full potential of RFID technology."
To learn more about GS1 electronic product code-enabled RFID tagging, read our Case Study.